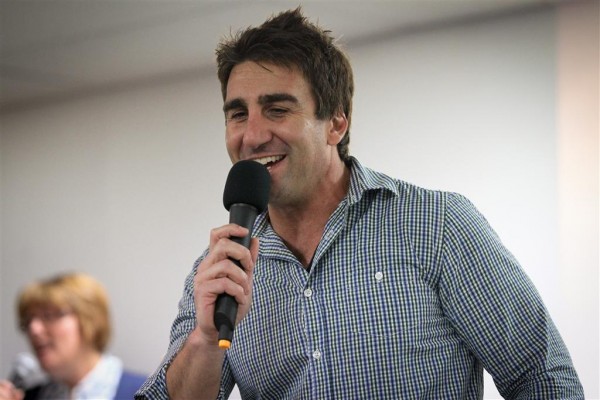 Book Pastor Paul to speak at your event
Throughout the past 18 years Paul has had the opportunity of communicating to a wide variety of audiences. These range from large & small church congregations, youth & young adults gatherings, men & businessmen's meetings. He has addressed elite athletes, top corporations, large sporting clubs and State and Federal parliamentarians including the honorable Kevin Rudd, John Howard & Peter Costello.
Testimonies


Beers 'n' Jesus event - Flynns Beach, Port Macquarie
I am just writing to you to thank you so much for your involvement in our recent Beers 'n' Jesus event.
Paul, I want to thank you so much for how you related to the men in the room. Your stories were full of incredible testimony, mixed with some entertaining incidents and the truth of the Gospel. Our men felt very comfortable with your warmth and 'Realness' which is a rare gift to have.
We appreciate your key role in the success of Beers n Jesus and look forward to seeing you again soon.
Greg Hickey
The Point Community Church, Port Macquarie